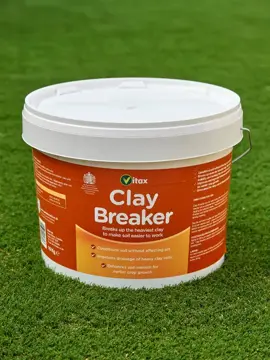 All is not lost if you have heavy clay soil. There is a solution close at hand available in two sizes; 2.5kg and 10kg.
Hard working soil is the secret to happy plants and Clay Breaker is the perfect product for breaking up heavy clay soil resulting in a more malleable, workable soil.
Apply to heavy clay soil in borders after digging to improve drainage. Clay Breaker can be used at any time of year on soils, but the best results are seen after applying in the autumn. Clay Breaker can also be used as an autumn top dressing on lawn areas.
Clay Breaker can be used in existing beds and borders or on new beds before planting. The use of Clay Breaker does not affect the pH of the soil.