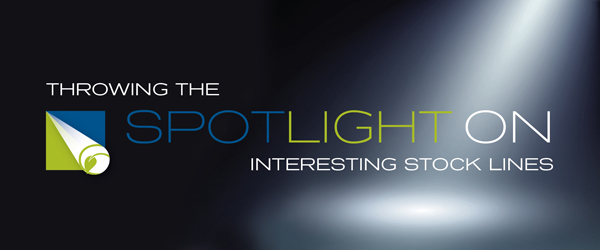 Spotlight On
Welcome to SPOTLIGHT ON. Highlighting stock lines that are well worth throwing a SPOTLIGHT ON.
New stock lines. NEW plant varieties. Seasonal stock. Stock that you won't find anywhere else.
Throwing a SPOTLIGHT ON anything we have that is little bit special, unusual or worthy of basking in the limelight.
Rhododendron Bloombux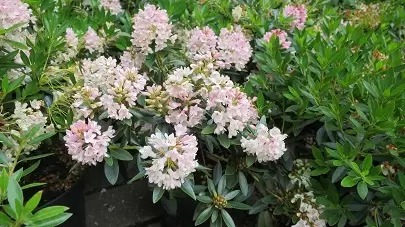 An abundance of scented, soft pink flowers are produced freely on this lovely little plant that is happy in any soil regardless of acidity. Rhododendron Bloombux is a magnet for bees and butterflies when in bloom.
Bloombux reaches an ultimate height of 75cm making it an obvious choice for small flowering hedging and with the small glossy evergreen leaves a viable alternative to Buxus and daintier than Escallonia.
Bloombux can also be used for topiary options as it responds well to pruning with its compact growth habit. Simply clip into the required shape after flowering.
Available in 10.5cm pots at 10-15cm height. Other size options available.
Taxus baccata Renke's Kleiner Gruner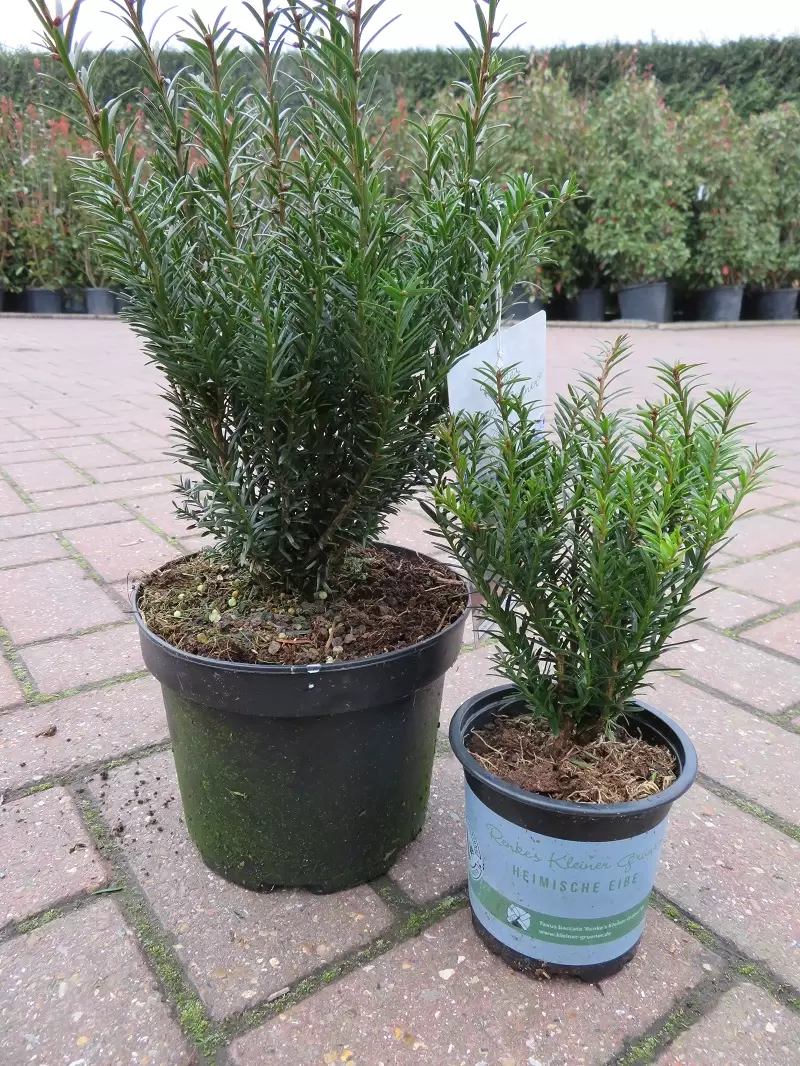 A new dwarf form of Taxus.
This form has no central leader resulting in a multi-stemmed very dwarfing form that is an absolutely fantastic choice for low hedging. Having no main leader shoot, this dwarf Taxus responds well to pruning producing more side shoots as a result.
We first saw this named Taxus at Wisley a few years ago when attending a talk on Buxus hedging alternatives. We waited patiently and now, here it is, on site and available.
Evergreen, robust, hardy, slow growing, bushy habit. Ideal for topiary and small hedging including parterres. This mini-me Taxus really does have it all.
Pieris 'Forest Flame'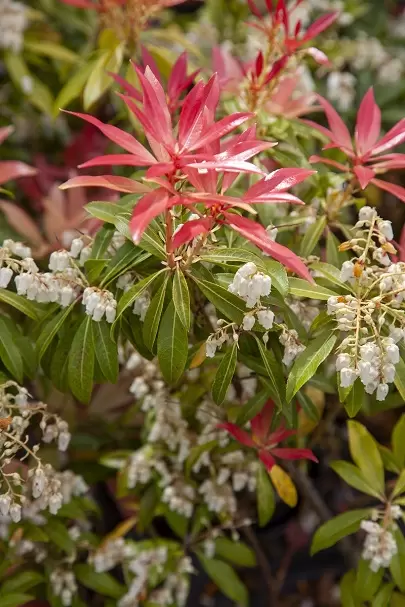 Spring always gets going when the Pieris start to colour up from March to May.
After the colder weather, a welcome flush of bright red new foliage alongside the drooping whit bell-shaped flowers could not be more welcome.
The emerging foliage in the spring changes from bright red to pink, cream and then maturing to green.
Pieris Forest Flame is a popular choice in Pieris, taking full sun to partial shade in an acidic soil. As with all ericaceous plants, Pieris do benefit form a good ericaceous feed after flowering.
Reaching an eventual height of about 3m, Pieris Forest Flame is a good plant choice for the middle or back of borders.
Platipus Tree Anchor & Plati-mat system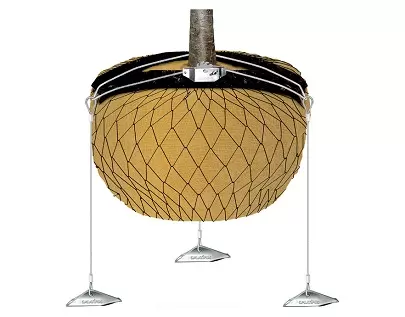 If you have ever visited the Olympic Park in London, then you may well have noticed that there is not a tree stake to be seen across the entire site. This is entirely due to the Platipus Tree Anchor & Plati-mat system
Platipus Tree Anchor systems are an ingenious method for keeping trees solid in the ground with no visible support showing above the soil surface.
Best for use on semi-mature trees from 14-16cm and any size above.
The Platipus Tree Anchor & Plati-mat system provides secure, easy to install underground fixing solution.
Prunus laurocerasus 'Elly'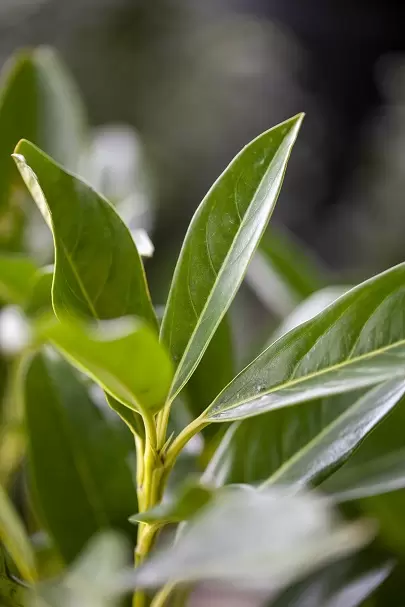 A new, improved Prunus laurocerasus that has neat, tidy, upright growth.
Elly has longer leaves and is more upright in overall growth and stature than Rotundifolia. Elly creates a more elegant hedge and provides good tight evergreen coverage due to the short growth between leaf joints.
Available in various sizes for that clean, crisp instant evergreen hedge
Rosedale Peat Free multi-purpose compost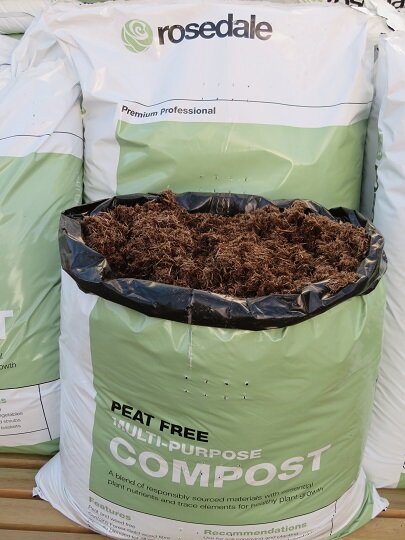 Throwing the Spotlight On our brand New and Exclusive Rosedale Peat Free multi-purpose compost.
Created from a blend of responsibly sourced materials, essential nutrients and trace elements for healthy plant growth, Rosedale Peat Free multi-purpose compost is the ideal peat free compost mix for healthy plant growth.
Rosedale Peat Free multi-purpose compost is blended to suit all plant types (with the exception or ericaceous plants), contains feed for up to 6 weeks growth, is peat and weed free and contains Forest Gold wood fibre that is derived from FSC ® certified sources.
Tested on commercial nurseries and suitable for a range of applications including planting in containers, hanging baskets, beds and borders, planting trees, for growing vegetables and for soil improvement.
Available in 50L bags at £7.00 per bag. Price stated is before your settlement discount.
Easydendron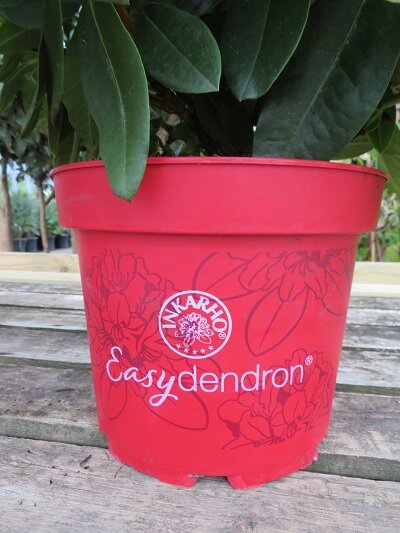 Easydendron are the new Rhododendron you can plant anywhere.
Thought you could only plant Rhododendron in acidic soils? Think again. With this amazing innovation you can now plant an Easydendron anywhere you like, no matter the soil type.
Easydendron are popular Rhododendron varieties that are grafted onto lime tolerant rootstock (previously known as Inkarho).
A wide range of hardy, attractive coloured hybrids and Rhododendron yakushimanum are available as Easydendron plants opening up wider planting options in any soil.
A selection of Easydendron Rhododendron choices are kept on site at Provender Nurseries, see our stocklist for up to date listing or click here.