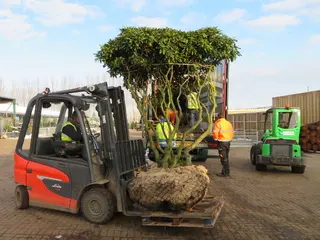 We have just received a delivery of some gorgeous 2.5-3m multi-stem root ball Rhododendrons!
Stunning plants. Excellent structure. It's not often we see multi-stem Rhododendrons this spectacular.
Rhododendrons are great for dappled shade and growing around the edges of woodlands. Plant alongside deciduous azaleas and ericaceous soils for a dazzling display.
The extra heavy network of stems is simply stunning and gives an almost magical, mystical feel to the plant – a bit like Alice in Wonderland!