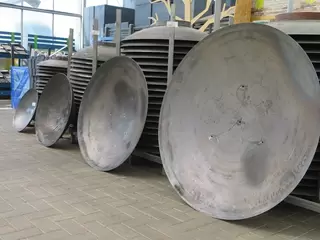 Extend those long summer evenings and add that final finishing touch with Corten Steel Fire Bowls.
Available in 4 diameters; 60cm, 80cm, 1m and 1.2m.
Each bowl stands on small corten steel stand (attached) and a height of 20cm - 30cms forming a low bowl feature, ideal for stoking up while in the company of friends.
Perfect for that certain something to add to a patio, seating area or entertainment area.
All bowls arrive un-rusted and will take on a rusted look over time and with exposure to the elements. Strong, wear-resistant and timelessly classic look.