Green Roof Mobiroof Sedum Module
Mobiroof is a fool proof, clip together, ready to use modular green roof system which is easily laid onto the surface of a roof be it a shed, bin storage, bike storage, bus shelters, building flat roofs and even slopes. Designed for quick, easy fuss free installation.
Each module contains 4 to 6 different kinds of Sedums giving year round interest in the module. Each module is fully recyclable too. Each module is sustainably grown.
Sedum are low maintenance, can withstand drought and are attractive to bees, butterflies and other pollinating insects. The plant selection ensures that the green roof continues to look good throughout the year. The modules contain a substrate for drainage and water storage. No irrigation is required after installation except for under extreme drought conditions.
Living / green roofs are excellent for increasing biodiversity in a small space or underutilised roof spaces. Proving very popular with town planners and architects, green roofs have been proven to provide insulation properties in summer and winter, help to reduce CO2 and to protect existing roof coverings against UV radiation and solar hear thus extending the life of the roof underneath. The modules can easily be lifted allowing access to the roof beneath too.
Each module measures 54 x 54x 9cm. You will need 3.44 modules per square metre with water retention at 20L per square metre. Each module weighs approx. 38kg/m per square metre when dry and when fully saturated will weigh 58kg per square metre.
Save water? Feed the pollinators? Recycled non-toxic- polypropylene modules? Sustainably grown? You can't get any greener than that!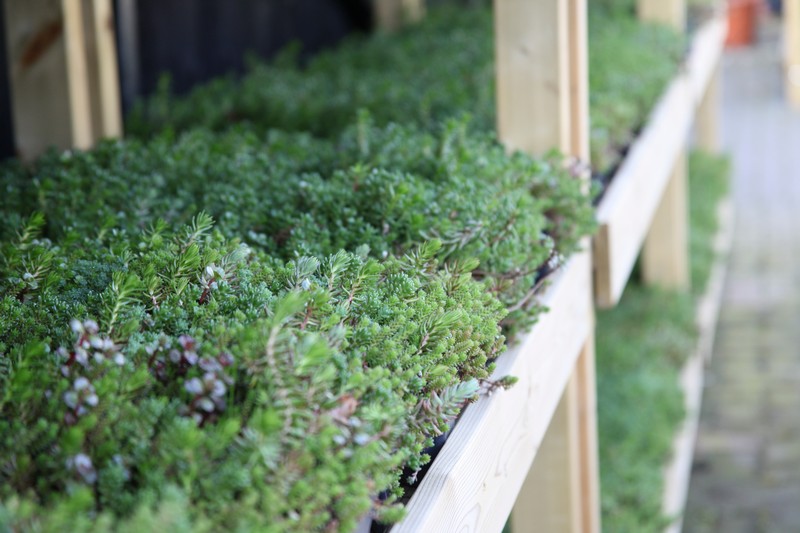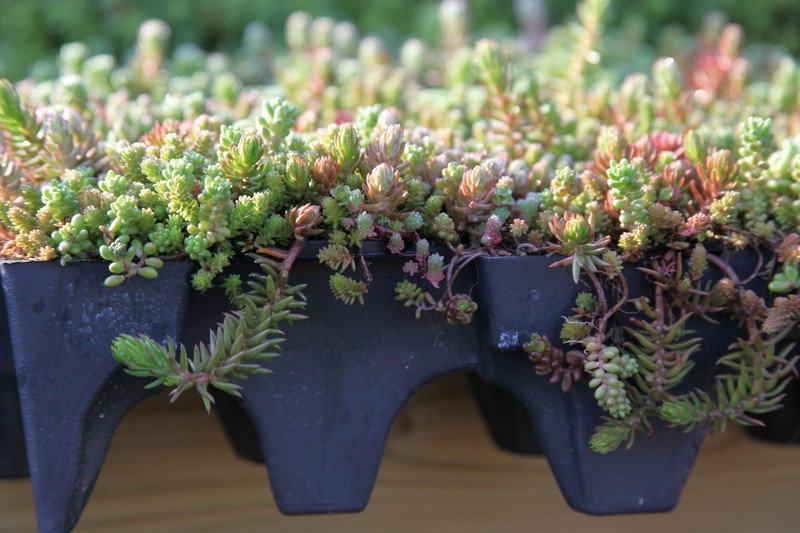 Sedum mix New stock Recyclable non-toxic- polypropylene modules