Dry sunny borders and drought tolerant plants go together like strawberries and cream and boy do we have some delicious choices for you.
There are some excellent options for foliage lovers for hot sunny areas. Yucca are a probably top of the list with a bold architectural shape that is mirrored by no other. Happy in a container with sun, sun, sun and an occasional water in the first year to aid long term establishment Yucca will continue to give pleasure for years to come.
All Yucca are architectural and bear the tall flowering spikes that are covered in white / cream bell shaped flowers that appear along the upper length of the flowering stem.
Yucca elephantipes Jewel. This spiky character has green leaves with cream coloured stripes.
Yucca filamentosa Bright Edge. Also known as Adam's Needle this Yucca has broad yellow margined leaves.
Yucca flaccida Golden Sword. The drooping foliage of this variegated Yucca means it stands out from the crowd. The green leaf has a broad yellow central stripe.
Yucca gloriosa. The Yucca that is most widely used in gardens. Grey / green foliage with spiky tips.
Yucca rostrata. One for the plant lovers this spiky plant produces a naked trunk with age and a dense crown of steel grey leaves up to 60cm in length. The leaves are held proudly upright and produce an almost spherical head. Slow growing and surprisingly cold tolerant too. This Yucca is an architectural plant lovers dream.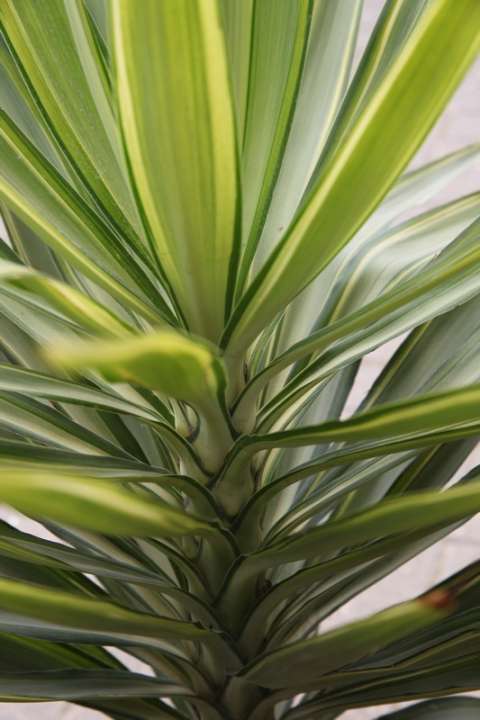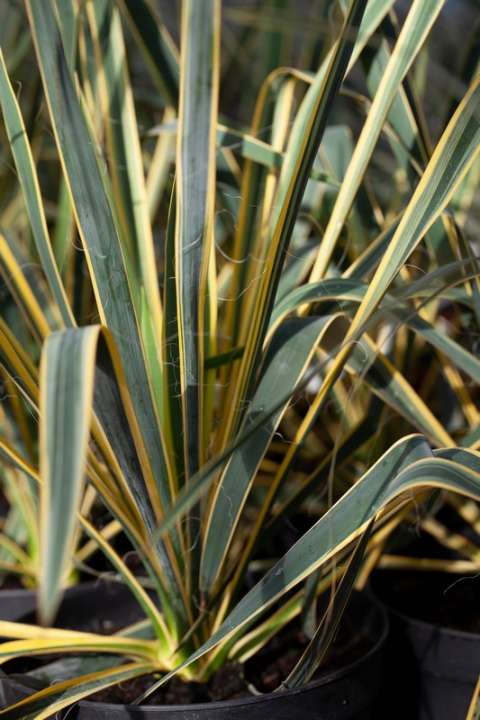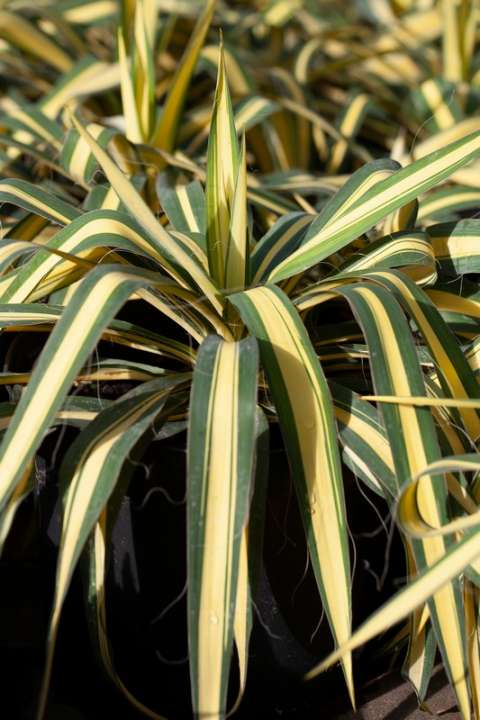 Jewel Bright Edge Golden Sword