Azaleas really do add a blast of seasonal colour to the border in May and June just as the Camellia are finishing their swansong.
Evergreen Azaleas provide foliage all year round and a splash of bright brash colour in May and June and are very popular with bees. We have some excellent Azalea choices in stock including ball shapes. These look fabulous when in flower.
Evergreen Azaleas are quite happy in the ground and in containers in a slightly shaded to sunny position. The glossy evergreen foliage adds interest all year round providing an excellent foil for the bold flowers.
There are two or there from our stock on site that really deserve a special mention at the moment:
Stewartstonian produces an abundance of red flowers that last for ages and ages and ages and ages and ages. Excellent giver and value for money

NEW.

Pink Spider. An evergreen Azalea with slender pink petals and white stripes. Compact habit. H 75cm
Bollywood. Part of the Proven Winners® range. Variegated foliage. Bright magenta flowers
We hold an excellent range in stock that normally would be walking out of the cash and carry at the moment. Keep an eye on social media where we aim to bring you images as the flowers emerge. All images are also on our webshop which is updated every 10 minutes with stock on site.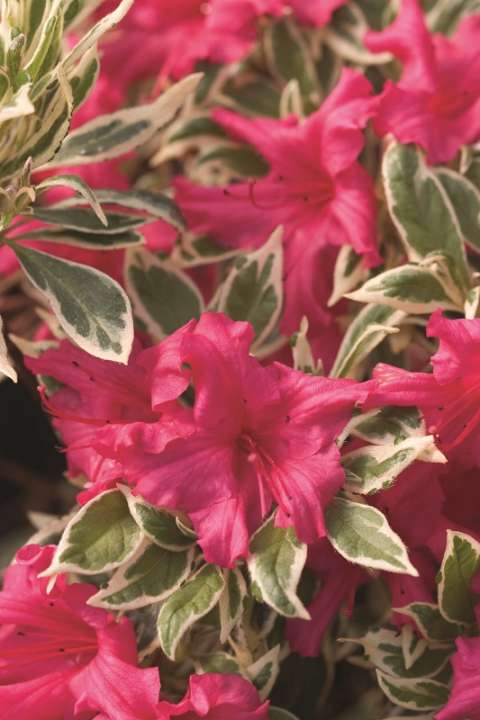 Stewartstonian NEW. Pink Spider. Bollywood.