Amelanchier is a really popular tree that has earned its place on many a designer's plant list. Once planted in a garden, it is easy to see the appeal.
There are three main periods of interest with Amelanchier. The emerging foliage is usually bronze in colour. Small white flowers are freely produced at the same time as the leaves emerge and unfurl. The autumn leaf colour is red – orange and once dropped reveal dark berries that are very appealing to birds.
Amelanchier lamarckii - White spring flowers, spectacular autumn leaf colour and colourful autumn berries.
There are a couple of new Amelanchier that are available with different forms that are useful in smaller gardens and also provide interest in the forms:
Amelanchier alnifolia 'Obelisk' - A shrub or small tree with a narrow columnar habit and dark green broad elliptic leaves, glaucous underneath. White flowers in racemes,10cm long in April to May. Fantastic autumn foliage colour. Dark red, edible berries. Full sun or part shade, very hardy. Height 5m
Amelanchier canadensis 'Rainbow Pillar' - Vase-shaped, upright growth with excellent autumn colour. Height 4-6m
Amelanchier x grandiflora 'Robin Hill' – A small tree with a dense upright habit. Pale pink buds open to reveal pale pink, changing to white flowers in spring. Height 8m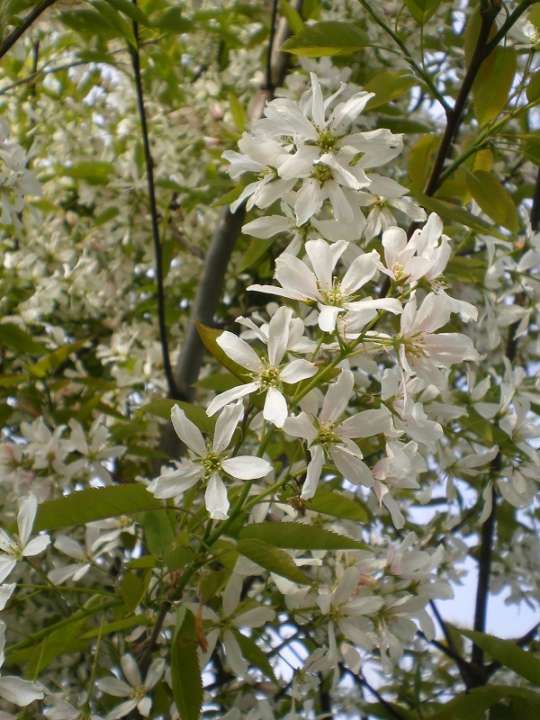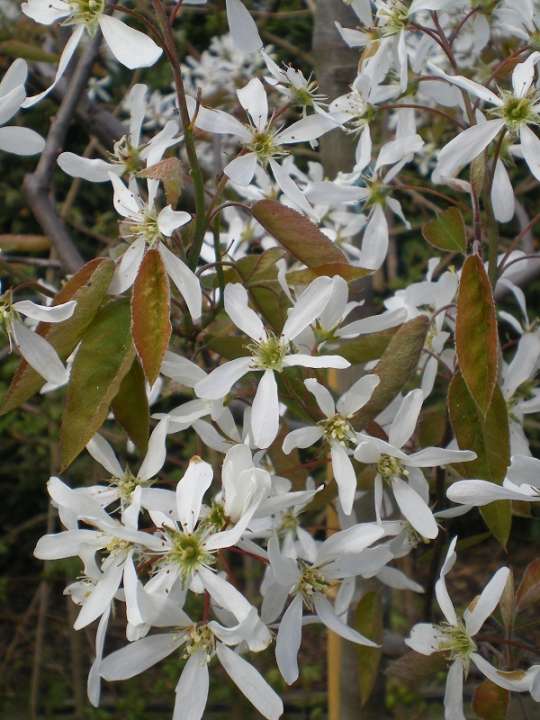 Obelisk Robin Hill lamrackii