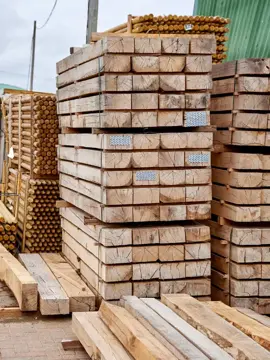 Are you planning on creating any of the following in your next project? Raised beds, borders, seating or a raised pond?
If the answer is yes, add softwood sleepers to your next order. They have clean, crisp, straight edges that make them the perfect choice for any garden project. They are lightweight and can easily be cut down to your desired length.
The sleepers have been treated meaning they are expected to last up to 20 years when outside – a long-lasting product, this is something we all want in our gardens.
Available in the following sizes:
We also have Oak and Reclaimed sleepers in stock.
Click here to shop all of our sleepers.