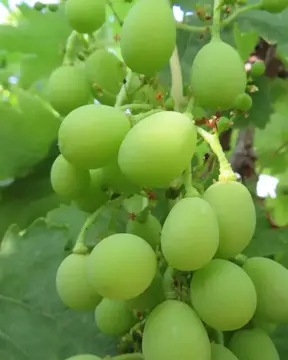 Add a touch of Mediterranean to your garden with a Vitis vinifera.
Vitis vinifera (grape vine) is a deciduous, woody-stemmed climber that is native to the Mediterranean region. The green flowers in the summer are followed by luscious clusters of edible grapes. The large leaves emerge in the spring and provide shade for sitting beneath, perfect for use on pergolas, warm walls and climbing along metal framework. During the autumn is when the foliage colour is at its best – it has some cracking colour at this time of year.
Vitis vinifera likes full sun and moist but well drained alkaline or neutral soil.
Grow your own wine! What is not to like.
Shop the different varieties we have in stock here.