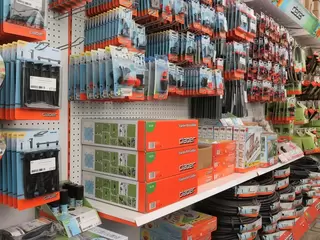 It is a bit like Goldilocks and the Three Bears when it comes to watering this year. It seems a struggle to get it just right!
The weather has been a challenging mix of wet, windy and now hot, hot, hot. As a result of the inclement weather watering has been top of most customers conversations this past few months and probably will for a while as in the summer months watering again comes to the forefront be it watering containers, plants in the ground or newly planted trees , shrubs and hedging, all will need a good watering on a regular basis to encourage strong root growth to aid establishment.
Our irrigation section in the shop contains everything you need whether you'll be watering by hand, drip irrigation pipes and accessories, ready made irrigation kits or self regulating dripper tubes.
The drip irrigation pipes and dripper tubes we hold in stock are resistant to solar radiation and low temperatures making them a long-lasting economical choice.