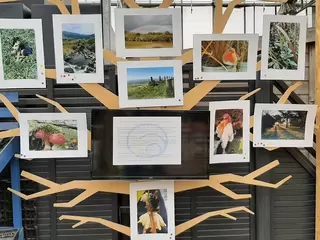 We need your help to choose a winner for a competition we are running inhouse for Mental Health Awareness Week.
If you are in the queue for the till, we would like your help. All it takes is a dot!
In support of Mental Health Awareness week in May we asked our team members to submit an image on the theme of 'Connecting to Nature'. As we all know over the last few months getting out and enjoying nature has been excellent for many people's mental health whilst dealing with the pandemic.
You will find all entries at the tills. Please can you help us by placing a coloured dot sticker on your favourite image. You can vote for more than 1.