This is a delightful shrub that surely should be used more widely. The unusual shaped grey leaves are wonderfully offset with rosemary-like pale blue flowers. Ideal for a sunny spot in poor or well drained soil. Teucrium respond well to pruning and as such can be considered as an alternative to Buxus balls and hedging. Teucrium is also an excellent choice for coastal gardens and will flower from June through to September.
Teucrium fruiticans is probably the better known of the Teucrium choices and has the delight of almost white stems too. This Teucrium produces masses of flowers and will quite happily reach 1m in height and 3m in spread. A great choice for an informal hedge.
The one I have in my garden in Kent has happily survived 4 winters now including the beast from the east a few years ago. Teucrium can be pruned in the spring to maintain neatness if that is your thing. If not, leave well alone and let them good naturedly crawl and sprawl.
Teucrium fruitcans Azureum has darker blue flowers and is smaller in habit reaching 1m and 1.5m in spread.
Teucrium ackermannii has a cushion-like habit in growth and produces spherical clusters of pink- purple flowers in the summer.
Whichever you go for it you will be well rewarded with an abundance of flowers from an easy to care for plant.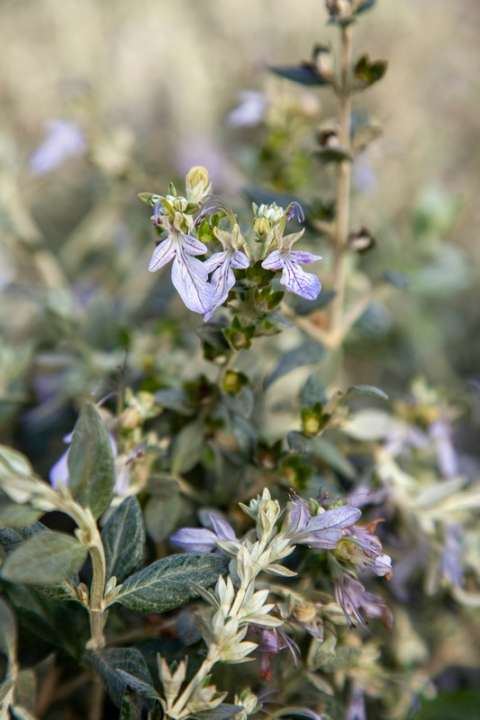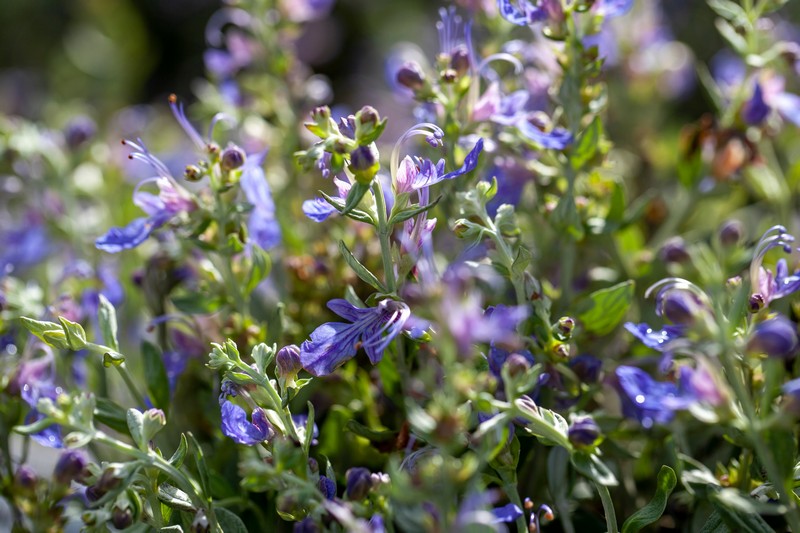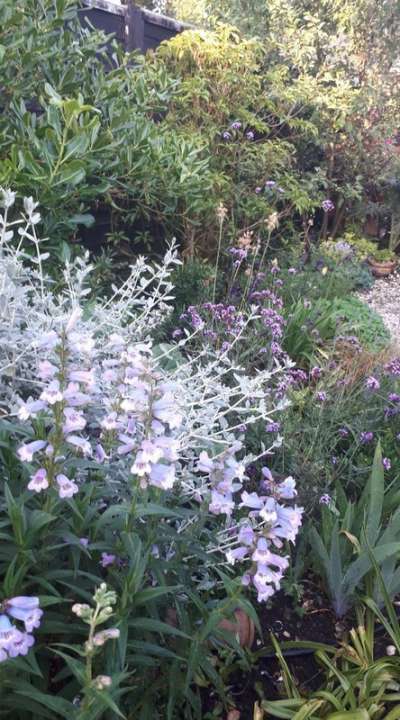 Tuecrium fruiticans Teucrium fruitcans Azureum