If you are a bit of a sucker for a big fancy leaf then we really do have some fantastic foliage options for you on site. There seems to be a trend in requests for foliage plants at the moment especially for big bold funky foliage. We have it covered. In fact our resident plant fiends were out and about before lockdown sourcing some fancy foliage for creating a statement.
Fantastic Fatsia are just the thing for a shady area. Big, bold beautiful leaves are a given and the fact they are tough cookies too all adds to their value as a fantastic foliage plant. Happy in the ground and in containers Fatsia are an excellent choice for a dark area and can provide drama and substance. A great mid-border option as Fatsia are evergreen and reach about 2m overall.
Fatsia jap. Spiders Web. Mottled leaves with white speckles. Reaches a height of 2m.
Fatsia jap. Murakumo Nishiki. Yellow splashes on the leaves accentuate the dark green borders. Height 2m
Fatsia polycarpa Green Fingers. Large palmate leaves with fine finger like shapes to the leaf. Height 2m
Fatsia japonica. Good old trusty Fastia japonica. Large green glossy foliage. Height 2m.
Fatsia japonica Variegata. Dark green leaves with broad cream margins to the leaves. Height 2m.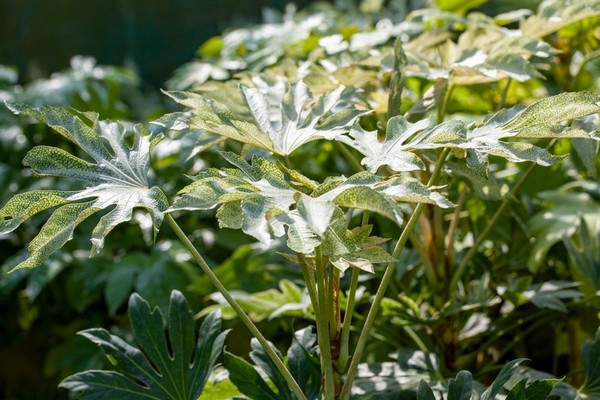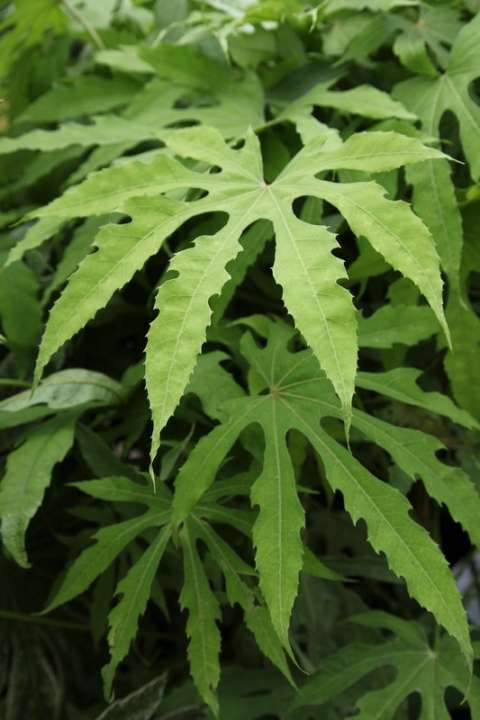 Spiders Web Murakumo Nishiki. Green Fingers