Berberis is a beauty of a plant that has the most outstanding flower colour, is as tough as nails and has a variety of uses in the landscape and garden.
Popular with bees and other pollinators Berberis have a dense growth habit and many different forms to provide; upright focal features, hedging, great in mixed planting and an excellent choice for wildlife and keeping unwanted visitors out.
Berberis pretty much have it all with great leaf colour especially the deciduous type sin the autumn, cracking flower colour, brilliant berries and an all-round great, interesting shrub. Plus they are pretty much maintenance free which is good news with the thorns
Berberis linerifolia Orange King. Evergreen, upright vigorous shrub with brilliant orange flowers in spring. Deep green glossy leaves. One for keeping unwanted visitors out. H 2.5m
Berberis thunbergii Orange Dream. Perfect for brightening any spot for most of the year. Pale orange foliage is produced alongside clusters of orange flowers in the spring before turning red in the summer.
Berberis darwinii. Named after Charles Darwin of course. This well known Berberis is ideal for hedging. Dense foliage growth. Spiney green leaves and rich orange flowers in spring. H 1.5m but can be trimmed.
Berberis thunbergii Aurea. A deciduous Berberis with yellow leaves that change to green over the summer. Height 75cm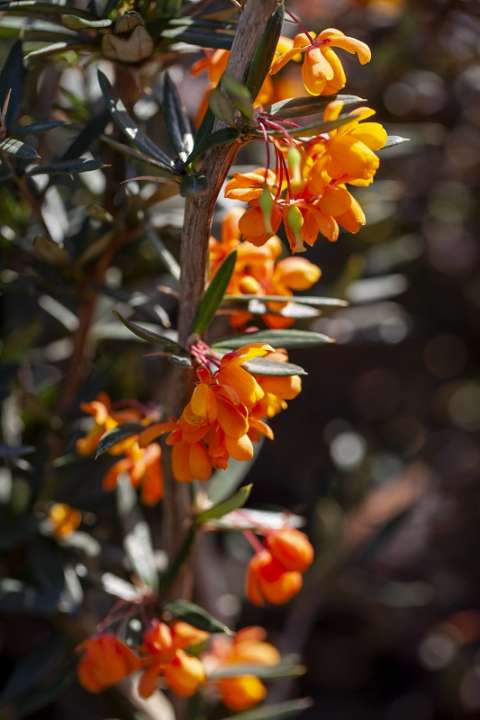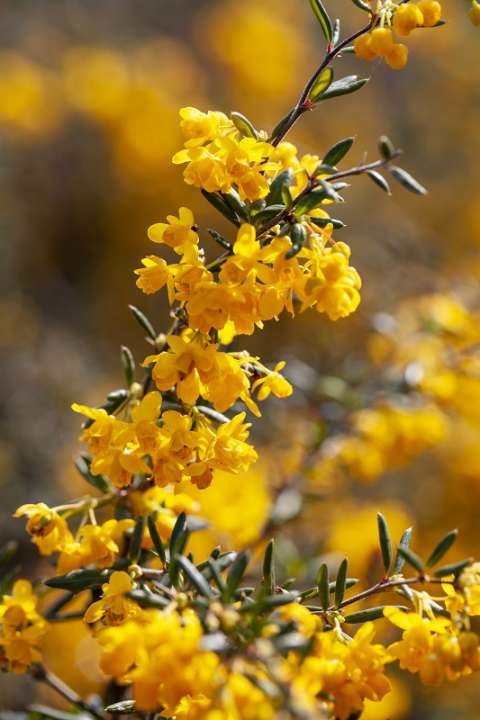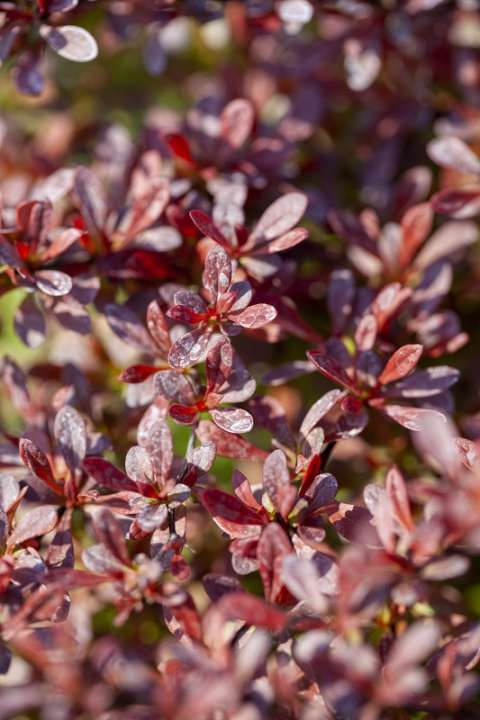 Orange King stenophylla Orange Dream