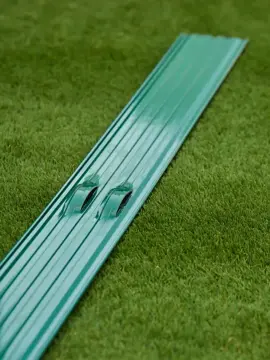 Give your lawn/border a nice clean edge, an attractive curve, or a straight corner with Rite Edge – the choice is yours! This product is durable, lightweight, flexible and easy to use. It really is the perfect tool for adding a pristine finish to your project.
For excellent savings we now sell Rite Edge by the box! We have four different colours of Rite Edge in stock – green, brown, silver and black. Personally, we think the black adds a contemporary finish to the garden.
You can shop our packs of Rite Edge here.
If you would prefer to purchase the Rite Edge products individually click here.
Don't forget your turf too! If you would like to purchase rolls of turf from us please click here.