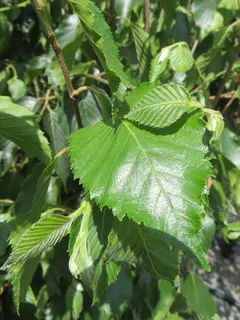 We all love a Betula. Such a valuable tree for seasonal interest, attracting wildlife and providing that ornamental bark that it is renowned for. Grown in our production facilities in Kent.
Grayswood Ghost has almost luminescent ghostly white bark and is known to be one of the whitest barked Betula there is. The whiter than white bark is especially vibrant when seen against the canopy of larger than average glossy green leaves. As with all Betula, spectacular yellow autumn foliage is displayed before falling.
Grayswood Ghost has an upright, rounded form and can reach 800cm in height. Underplant with Snowdrops, Brunnera, Ferns and bluebells for that extra winter to spring interest.