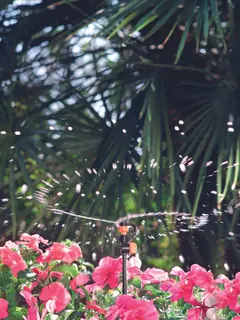 Make sure you invest in the correct irrigation for ultimate plant health through the summer months. We stock a comprehensive range of irrigation accessories for every application you can think of.
We offer more than 40 different types of drip irrigation. Drip irrigation is great as it waters the plants very slowly which in turn saves water and nutrients. The water goes directly to the roots, which makes the plant very happy! This type of irrigation is the perfect investment.
We also stock a large range of hose pipes and accessories (89 to be precise) for those that like to water by hand.