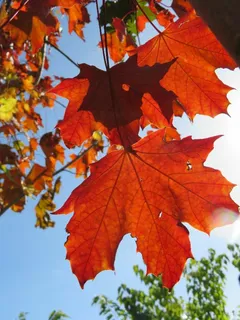 The Queen's Green Canopy is a nationwide initiative created to mark the Platinum Jubilee of Queen Elizabeth II.
The initiative is to plant a living legacy of over a million trees planted in her name. With the passing of Queen Elizabeth II, the Queen's Green Canopy will continue to run until the end of March 2023 giving people an opportunity to be part of this special legacy.
With the largest selection of trees in the south-east if you are looking at planting a tree in commemoration of Queen Elizabeth or as a contribution to the Queen's Green Canopy, you would find what you are looking for here on site.
Alongside our informative Tree Factsheets which advise on how to select a tree, plant a tree, stake a tree as well as lists of different types of trees; Native Trees, Trees with Ornamental Bark, Trees for Small Gardens, Trees with Berries, Trees for Autumn Colour, Fastigiate and Columnar Trees our informative factsheets will take the guesswork out of selecting a tree.
One of the of the best things about planting a tree for The Queen's Green Canopy is that once your tree is planted, you can add your tree to an interactive map showing all of the trees planted for the Queen's Green Canopy.
Have a look on this link to take a look at the website and interactive map.