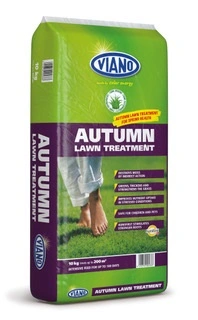 Lawns have had a hard time of it this year. On the whole, they are not looking green and verdant. BUT, we have the perfect answer to tired looking lawns.
MO Bacter Autumn Lawn Treatment will restore your lawn organically, perfectly and is totally safe for pets and people. Perfect for autumn lawn treatment, winter defence and spring health.
One application:
Greens and thickens the grass.
Feeds intensively for up to 100 days
Improves nutrient uptake in stressed conditions
Stimulates root growth, preparing the grass against adverse conditions
Treats and kill moss
MO Bacter Autumn Lawn Treatment contains Humifirst helping to stimulate microbe activity in the root zone releasing nutrients to the grass. This is a totally natural process.
Apply from August to end of November.
6- 6 – 16 (+2MgO) plus Humifirst. 10kg bag will treat 200 m2