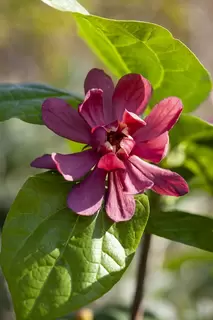 Each year, around the time of Hampton Court Flower Show, the Calycanthus come out to shine. This year is no exception.
The flower shape never fails to intrigue and the scented foliage is an added bonus too! The flowers are almost 'water lily' like and highly fragrant.
Did you know? Calycanthus evolved before winged insects and are pollinated by beetles. Great plant for adding wildlife to the garden. Great for us too.