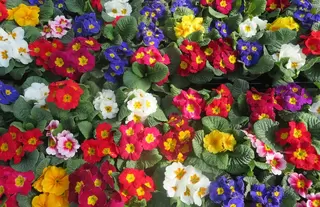 Primula veris and Primula vulgaris are the ultimate spring arrival plant and reminiscent of countryside walks.
Often mistaken for each other, both are hugely desirable plants and very different in appearance.
Primula vulgaris / Common Primrose is a native plant with masses of creamy yellow flowers on short stems in amongst the foliage. Prefers a moist soil.
Primula veris / Cowslip. Clusters of fragrant, bright yellow flowers held on upright stems above the foliage.
Whichever one you like, both will give you lots of Primula pleasure