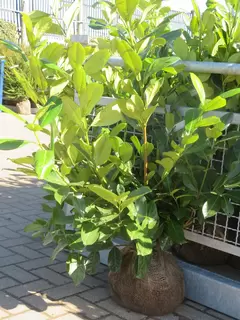 Almost at the end of the season and best to get in the ground as quickly as possible we hold a good range of root ball hedging plants in stock at the moment.
Once these have gone, they will be gone, so if you have quoted for root ball hedging this autumn, now is the time to get these beauties in the ground.
Alongside Taxus, Carpinus, Fagus we have some excellent Prunus lau. Rotundolia at 80-100cm height at only £40.00 before trade discount. Excellent value for money.