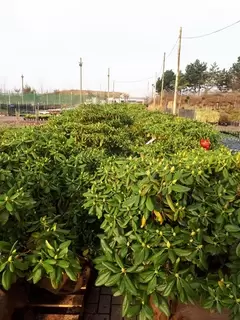 Specimen Easydendron
The Easy Rhododendron you can plant anywhere just got bigger!
We have some excellent specimen rootballed plants on site.
10 popular varieties ranging in size from 90cm to 120cm. These magnificent plants will make an instant impact and are full of bud, ready for flowering this year.
Easydendron are grafted onto lime tolerant rootstock and can be planted in any soil type.