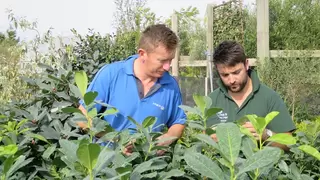 Hosted at Provender Nurseries by the BALI North Thames Committee, the event will cover all aspects of importing plants and how this will affect businesses. Hear from a panel of industry experts and enjoy live demonstrations.
The panel comprises of Tracy Wilson MBE, Import Specialist at APHA, Owen Baker, Technical Officer British Association of Landscape Industries, Richard McKenna, Managing Director of Provender Nurseries and Stuart Tickner, Nursery Production & Biosecurity Manager of Provender Nurseries.
There will be a presentation followed by Richard McKenna and Stuart Tickner who will be on hand to discuss biosecurity and its impacts from a trade supplier point of view.
A brief tour of the new isolation and production facilities will precede the panel discussion highlighting changes that have been made in order to deal with the implications of biosecurity.
This promises to be a lively, topical event with an opportunity to pose questions to representatives of APHA and nursery trade suppliers.
Agenda:
Arrival at 4pm for networking and refreshments.
Tour of the nurseries new facilities at 4:30pm.
Panel discussion and live Q&A featuring Tracy Wilson MBE, Import Specialist at APHA, Owen Baker, Technical Officer British Association of Landscape Industries, Richard McKenna, Managing Director of Provender Nurseries, Stuart Tickner, Nursery Production & Biosecurity Manager Provender Nurseries
To book a place, click here
Event contact