Erigeron karvinskianus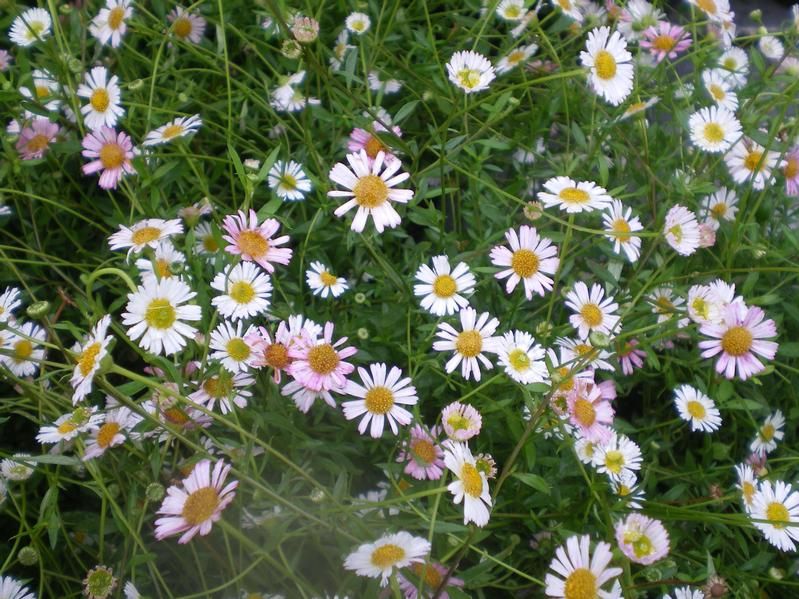 Description: Forms delicate low growing clumps, with the daintiest of small daisy like flowers dark pink in bud, opening white and fading to soft pink. Repeat flowering throughout the summer forming pretty mounds which give good value for long season colour.
Uses: Good for the front of the border, large rockeries or naturalising in walls and pathways.
Climate/Position: Full sun.
Height/Spread: 15-20cm x 30-45cm.
Soil Requirements: Any well drained soil and resents winter damp.
Pruning: Trim back to a green cushion in autumn/spring.
Special Requirements:Plants may be lost in hard winter but likely to self seed in rocks, crevices and paths.
Addititional Interest: May also be listed as synonymous name E. mucronatus. Naturalised in southern Europe.