Cercis canadensis 'Forest Pansy'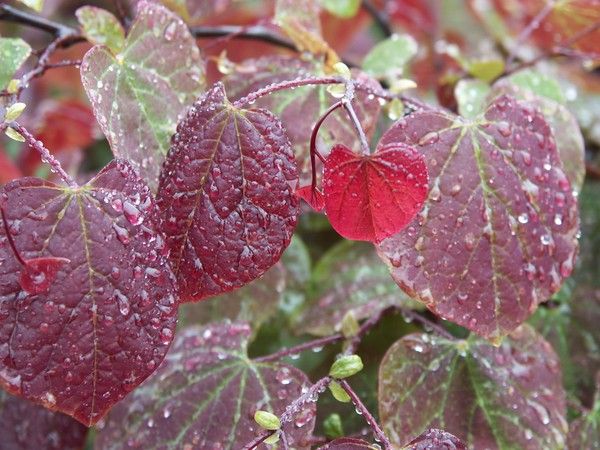 Description: An excellent large shrub / small tree with new foliage emerging vivid red- purple. The heart shaped foliage gradually changes to bronze with age and turns vivid red - yellow in autumn. Plant in sun where the sunlight will shine through the different purple coloured heart shaped translucent leaves. Pale pink pea like flowers are borne on bare stems in spring before the leaves emerge.
Especially suited as specimen in a small garden.
Climate / Position: Full sun or dappled shade.
Height / Spread: Height 6m. Spread 5-8m.
Soil Requirements: Fertile, deep moist but well drained soil.
Pruning : Well established plants can be pollarded in the spring to encourage large leaves.
Special Requirements: Cercis do not like to be moved once planted.
This popular cultivar was discovered in Tennessee, USA in 1947 but only recently made popular.