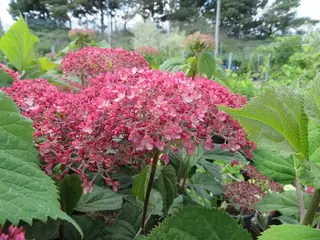 Proving to be just as charming as Annabelle, Sweet Annabelle has large globular white flowers coloured deep raspberry beneath each petal giving a distinctive two-tone effect.
Flowering away now, Sweet Anabelle will continue to flower for about another 2 - 3 months and more. Flowers are produced on new wood so this particular cultivar will benefit from a hard prune in early spring next year.
Flower stems will reach 100-120cm in a season and delight for months.