Last year you could not move at the Chelsea Flower Show and Hampton Court and not due always to the sheer volume of people but for the vast number pointing fingers and the following question of 'What is that plant?' Simply – Calycanthus. Sometimes also known as Sinocalyanthus
This adorable plant was all over Chelsea last year and raised a lot of interest and once you see it in flower it is no mystery as to why. We thought with Chelsea now postponed and you missing it as much as we are, we would highlight this much underused shrub.
Given well drained soil in a sunny position Calycanthus and form a multi- stemmed shrub. Calycanthus would sit quite happily alongside a Cercis in a small garden creating structure, shade and drama.
The leaves, bark and flowers are aromatic leading to the common name Allspice. The flowers are multi-layered and always look like they are playing Peekaboo with you (or maybe that is just me!).
Calycanthus are perfectly hardy with glossy foliage and will happily flower all summer long with fragrant flowers that are most attractive in shape and colour.
Calyanthus Aphrodite. Magenta red flowers. H2m S 1.5m
Calyanthus floridus. Maroon flowers that smell of ripe apples. H2.5m S3m
Calyanthus x raulstonii Hartlage Wine. Wine red flowers with a cream centre. H3m S 3m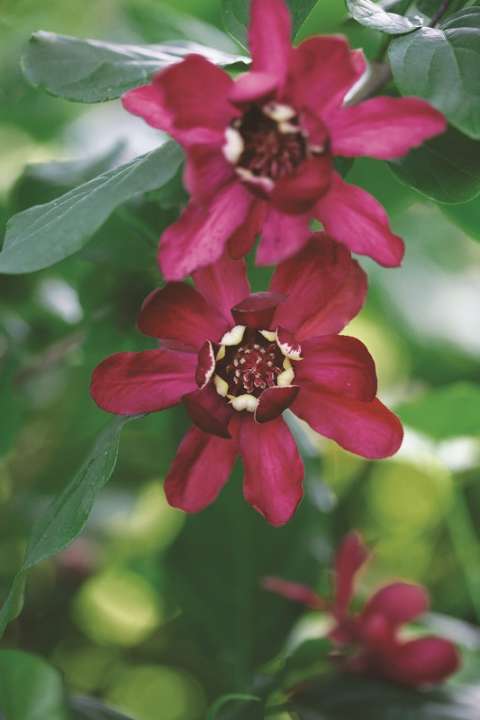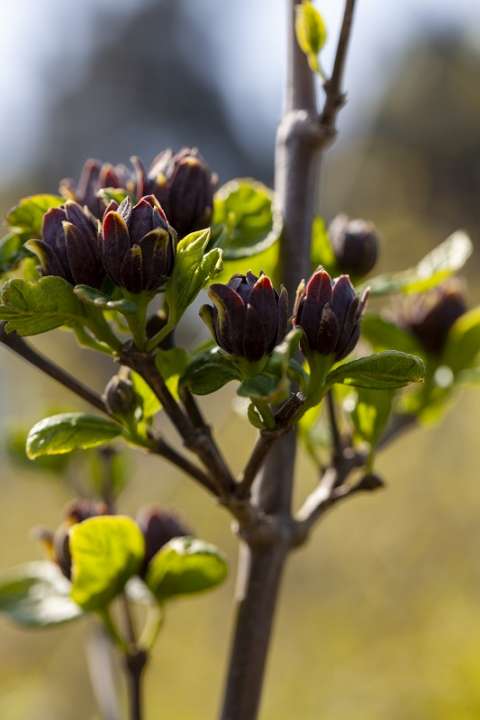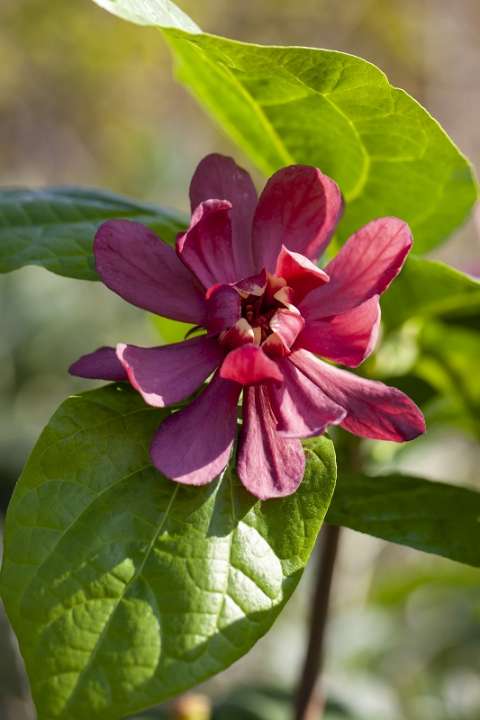 Aphrodite floridus Hartlage Wine