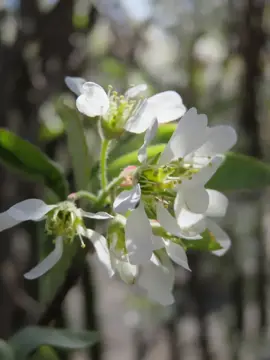 Amelanchier canadensis 'Rainbow Pillar' a fantastic fastigiate tree that is great for small gardens.
A chance seedling found in Ohio in the early 1090s
Good on clay soils
White scented flowers appear in the spring
Yellow / red / orange foliage in the autumn - hence the name!
Fruit in autumn – purplish red
Sun – shade.
Better autumn colour when grown in full sun
Height: 5m. Spread: 2.5m.