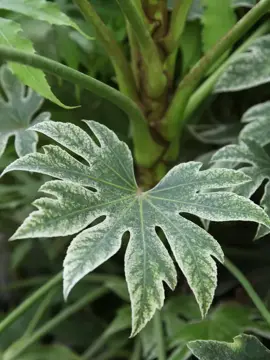 If you are a sucker for a big fancy leaf then we really do have some fantastic foliage options for you on site.
Fatsia are just the plant for a shady area. Big, bold, beautiful leaves are a given and the fact they are hardy and evergreen all adds to their value as a fantastic foliage plant.
Fatsia are happy in the ground and in containers. They are an excellent choice for a dark area and can provide drama and substance.
Here are a few fantastic Fatsia varieties we have in stock:
Fatsia are currently being highlighted on our Spotlight On display, along with Fargesia. Come onsite to check them out in the flesh!