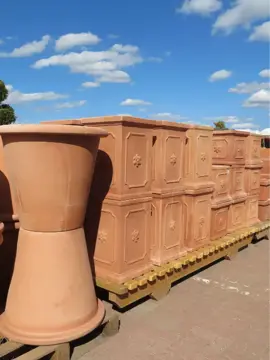 We recently had a huge delivery of Italian pots. Each pot has been carefully handmade from terracotta making them all unique. The pots will age gracefully and give off a slightly rustic feel.
The Italian handmade pots are very heavy and durable and are definitely a statement piece to add to your client's garden.
Did we mention, they are also frost proof?
We have lots in stock, all varying in colour, style and size. Shop our terracotta pots here.
Reminder, get 20% settlement discount when you buy any sundries product(s). Valid until Saturday 16th September.