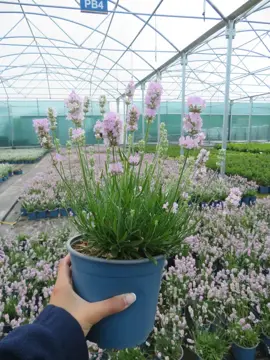 We thought we would highlight the Lavandula BeeZee range today. We started growing this range of lavender a couple of years ago and have not looked back since. It is compact and has a long flowering season, we know that once you have tried the BeeZee range you'll love these too.
The Lavandula is great for attracting wildlife, with a mass of flowers produced above the compact grey foliage the tiny blue, pink or white flowers are freely produced from July through to October.
The BeeZee range reaches 40cm in height and spread, making it the perfect option for hedging, the edges of borders, planting in containers and general use in borders.
The Lavender BeeZee range is grown onsite at Provender Nurseries in peat free compost and kerb recyclable pots.
ONLY £10.00 BEFORE TRADE DISCOUNT.
Available in pink, white and dark blue.
Shown in the image - Lavandula BeeZee 'Pink'