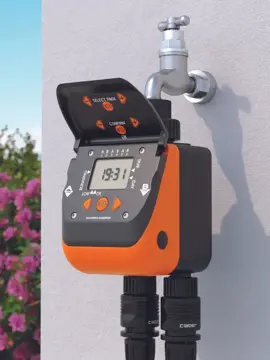 The warmer weather is here!
Ensure you are prepared for whatever the end of summer throws at us with the right irrigation products for your projects.
Our professional irrigation range has everything you need to set up an irrigation system to suit your client's needs.
Water saving, durable and functional, our Claber irrigation range is easy to install, easy to use and made of long-lasting materials that do not degrade in UV.
We have a couple of NEW products we would like to share with you:
To view the rest of our irrigation range click here.