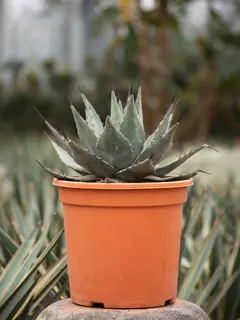 Agaves are often known for their striking appearance and beautiful structure. They tend to have large leaves with sharp pointed tips, making them the perfect feature plant in pots.
We recently had a large delivery in of Agaves. Here is a little insight into some of the Agave we have in stock:
Fun fact: Tequila is made from Agave. You can also use it as a needle and thread - you'll have to research that one to find out how!