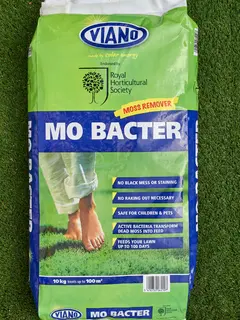 With the wet winter you can bet that some of the lawns out there are looking a little under par. We have just the solution for you, pet friendly, child friendly, part of our GOING GREEN range AND on special offer too. What more could you want?
Mo Bacter 10kg contains a moss eating bacteria (sounds like a Doctor Who episode) that works wonders.
We are offering two 10kg bags for £50.00 saving £6.00 before your trade discount.
(10 kg bag covers 100m2)