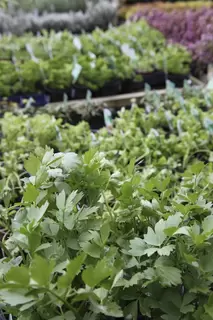 Fresh in and just in time for summer BBQs, raised beds, herb gardens and pots. Chuck on the BBQ, fresh salads and bottles of Olive oil for added flavour. Plant in sunny areas for the best scent and flavour.
Now in - a selection of herbs ranging from 10.5cm to 2L.
Regular deliveries are due over the next few months.