Zantedeschia aethiopica 'Crowborough'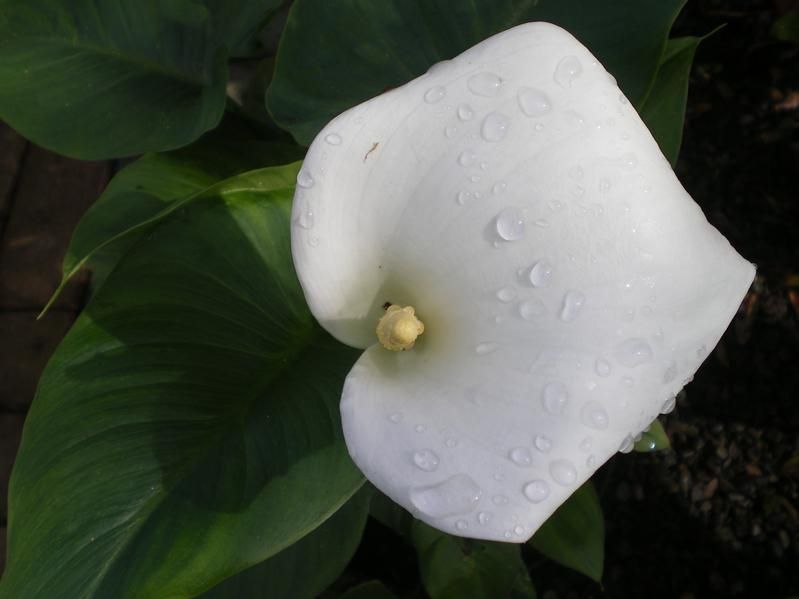 Description: A handsome bulbous herbacoeus plant for shady and wet areas. Rich green arrow shaped leaves throughout summer together with prominent white arum flower spikes from March to June. The funnel shaped flower with central yellow spadex are very striking and architectural and much loved as a church flower. In warmer climates can be evergreen.
Climate/Position: Sun or partial shade
Height/Spread: 60cm to 1 metre when in flower.
Soil Requirements: Requires deep soil which should be kept moist in summer. Suitable for boggy conditions or may be used as marginal plant in water.
Pruning: Remove leaf remains in autumn and protect in colder climates.
Special Requirements: Generally the cultivar 'Crowborough' is hardier than the species but some protection of the crown may be necessary in colder regions.