Yucca gloriosa 'Bright Star'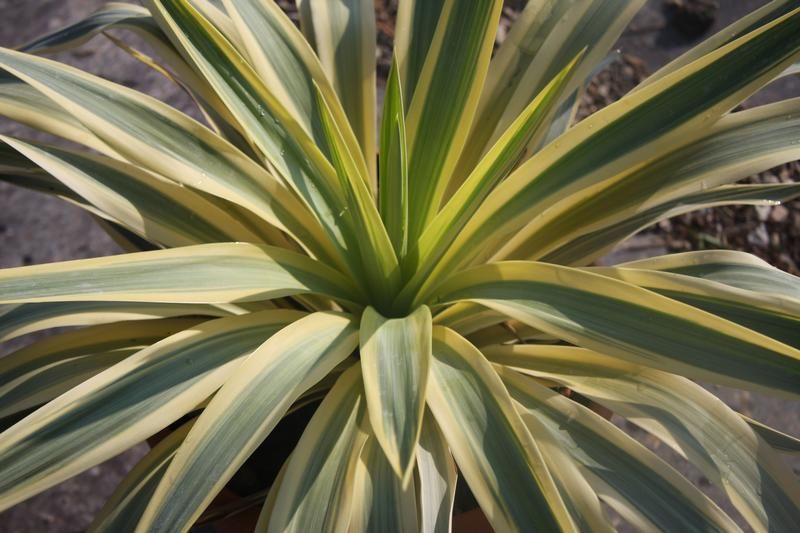 Description: Rosettes of beautiful and brightly variegated leaves produce a dramatic effect. The rich yellow edged, sharp pointed leaves are topped with a tall spike with pink buds opening to a mass of large waxy ivory flowers on mature plants in July. The exotic effect is suited in any dry garden or courtyard for great texture and also suited to container growing as well as any mixed border in sunshine.
Over time the plant will develop a clump of rosettes.
Climate/Position: Sunny dry position
Height/Spread: Flower spikes up to 1.2 metres
Soil Requirements: Any free draining soil - should not remain wet in winter. Drought tolerant.
Pruning: Only the removal of flower spikes after flowering.
Special Requirements: Avoid use near walkways as the leaf spines are very sharp and to be avoided.
Plant Breeders Rights apply.
Discovered by nurseryman Tom Crowther and introduced in 2000 as Yucca 'Bright Star' (Trade name = 'Walbristar')
Found as a side shoot or 'pup' on a variegated form of Yucca gloriosa and selected for the broadest variegation and richest colour.