Viburnum fragrans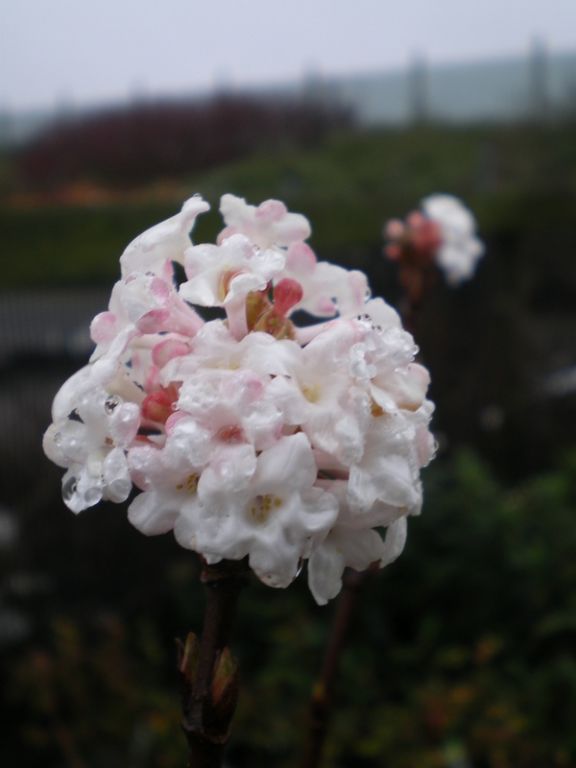 Description: A superb and popular winter flowering shrub. From November to spring the plant produces clusters of small pink tubular flowers which are beautifully scented and cheer up the winter days. The leaves are reddish tinged when young, rich emerald green with red leaf stalks in summer and bronze in autumn before falling. Upright habit becoming rounded with age if unpruned.
Uses: At the back of any border. Good for mass planting as landscape plant.
Climate/Position: Sun to partial shade.
Height/Spread: 3 metres x 2.5 metres
Soil Requirements: Fertile moist well-drained soil - moderately fertile
Pruning: To maintain a vigorous plant then after flowering cut back one third of the older stems to ground level each year.
Special Requirements:
Additional Interest: synonym of Viburnum farreri