Viburnum davidii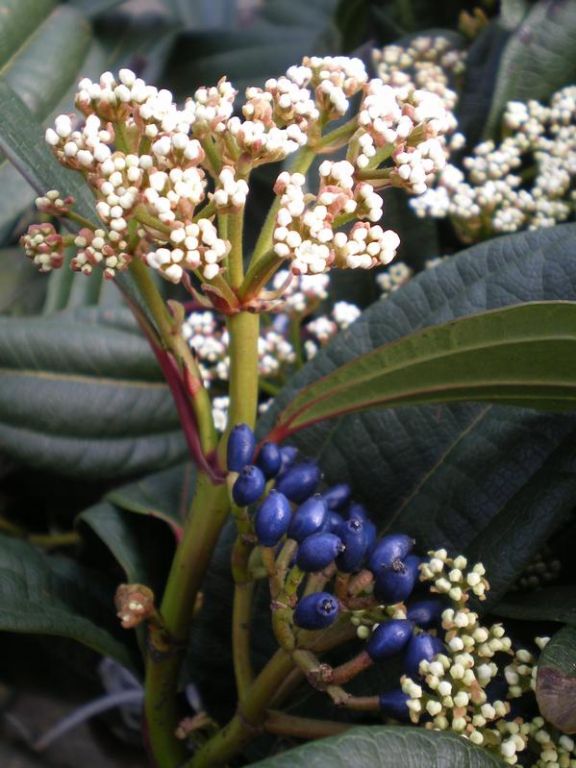 Description: A compact evergreen shrub, making a spreading mound ideal for mass planting and ground cover. Large elliptic, deep green, leathery, three-veined leaves and flattened flower heads of small dull white flowers and on the female plants. In autumn these are followed by long-lasting 'metallic' turquoise blue-black berries which last through winter providing a rich display against the dark foliage. For best results plant several plants to make wide-spreading ground cover and to ensure plenty of showy berries.
Climate/Position: Shade to full sun.
Height/Spread: Up to 1.5 x 1.5 metres.
Soil Requirements: Any well drained but moist soil.
Pruning: Mostly not required but if reshaping then cut back in early spring.
Special Requirements:
Several plants are required to ensure good pollinationa and best display of winter berries, or plant a specific male plants if available to again ensure pollinationof the female flowers.
Introduced from China in 1904