Veronica 'Inspire Pink'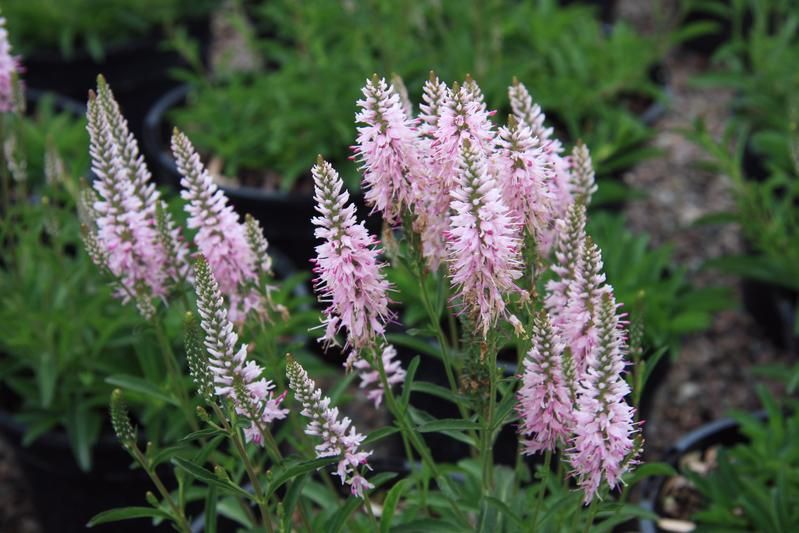 Description: A hardy perennial selected for its compact habit and short flower spikes. Hundreds of tiny candle-like pink blooms adorn each spike throughout the summer from June to October which is an exceptionally long summer flowering period. Creates a good display of colour and so excellent for use in pots and containers and also at the front of a border. It
attracts bees and butterflies, excellent for cutting and deer and rabbit resistant. Fresh green foliage.
Climate/Position: Sun or partial shade
Height/Spread: Height & spread 45-60cm
Soil Requirements: Prefers well drained soil
Pruning: Removal of flowered spikes will prolong flowering.
Special Requirements:
Bred by Fred Yates, a British grower, there is also a blue form 'Inspire Blue'.