Tiarella wherryi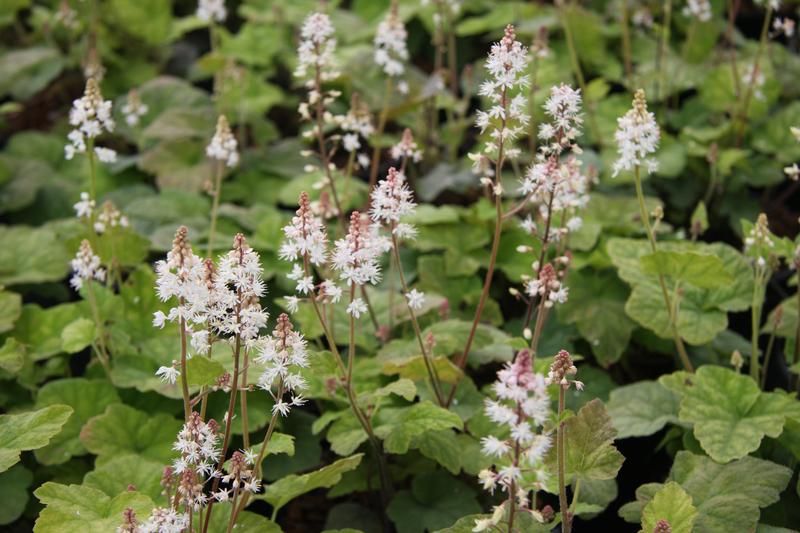 Description: A clump-forming perennial ideal as ground cover in shaded areas and woodlands.
The maple like leaves range from green to bronze to purple tints and are often held throughout winter. From late spring, it produces masses of delicate racemes of small white or pink-tinged flowers which look like foam hence the common name. May form spreading but non invasive clumps.
Climate/Position: Dappled to full shade an cool conditions.
Height/Spread: 30cm x 30cm and spreading
Soil Requirements: Moist humus rich soil with good drainage.
Pruning: None
Special Requirements:
Named after Dr. Edgar Wherry (1885–1982) who was an American mineralogist, soil scientist and botanist in Philadelphia.