Tiarella 'Spring Symphony'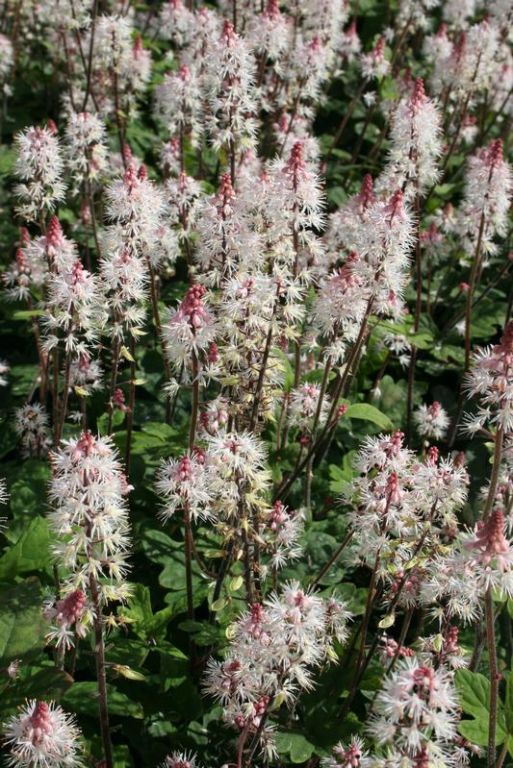 Description: A hardy herbaceous perennial suitable for ground cover in a woodland garden or shady border. Masses of soft pink flower spikes on slender stems that rise in Spring above the deeply cut foliage which shows a streak down the centre of each leaf.
Climate/Position: Very good for a partially or even fully shaded location also tolerating cold and exposed sites.
Height/Spread: 50cm x 50cm good for low ground cover.
Soil Requirements: Any reasonable moist soil but is very tolerant of wet and heavy soils and also tolerant of dry shade therefore one to remember for difficult locations.
Pruning: Tidy after flowering otherwise low maintenance.
Tiarella originate from both North America and China. This is a recent seedling introduction of mixed parentage. Introduced by Terra Nova nurseries in 1997, from a cross of 'Pink Bouquet' as pollen parent with an unnamed seedling. Plant Breeders Rights apply.