Tetrapanax papyrifer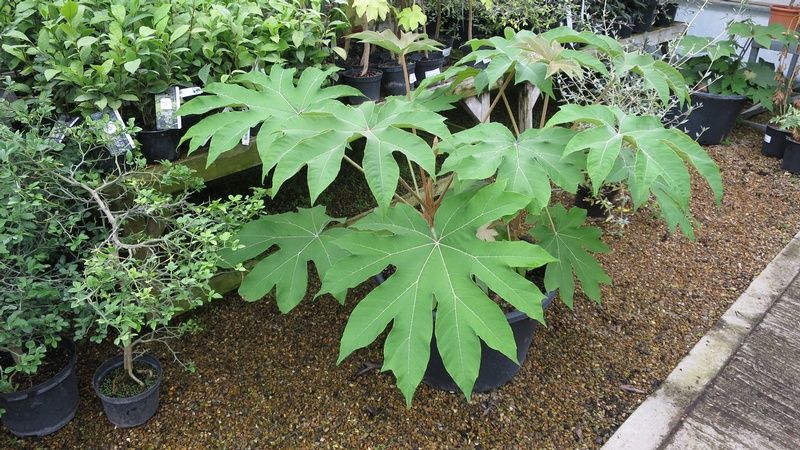 Description: Evergreen shrub with very large, mid-green, heavily lobed, slightly felted, palmate leaves up to 60cm wide. It has sprays of small white flowers August to September, followed by black berries October to December.
Uses: The 'must have' plant for an unbeatable exotic look! As an architectural specimen shrub in the garden, conservatory, containers or greenhouse.
Climate/Position: Ideal for a sunny or shady site.
Height/Spread: Height and spread to 3 metres or more.
Soil Requirements: Moist but well-drained, well-drained. Will tolerate most soils.
Pruning: Prune only if needed. A very undemanding plant.
Special Requirements: Herbaceous in hard winters. Best planted after danger of frost has passed, either late spring or early summer. When planted outdoors, in cold areas, protect in winter with a dry mulch.
Additional Interest: It is known as the Rice-paper plant because its pith can be used to make rice-paper.