Sorbaria sorbifolia 'Sem'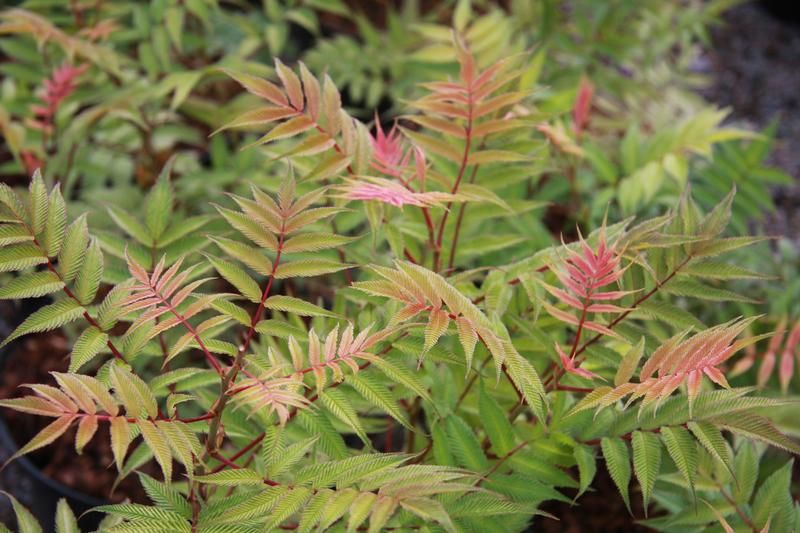 Description:
A compact leafy shrub with a bushy habit grown for its display of large cut leaves throughout summer and erect panicles of white flowers in July and August. The pinnate, yellow-green to bright green leaflets are flushed with shades of pink and bronze in spring and then in autumn they turn to shades of red.
Suitable for group planting in landscape schemes, for specimen planting and foliage effect in a small garden or for container planting.
Climate/Position: Sun or light shade
Height/Spread: 1.5 metres x 1.5 metres
Soil Requirements: Most soils but dislikes chalky soils.
Pruning: Shoots may be thinned at ground level otherwise no pruning necessary.
Special Requirements: Can be thicket forming with suckers. If so then removing outer shoots may be advisable if restricted area.
Plant Breeders Rights apply