Solanum jasminoides 'Album'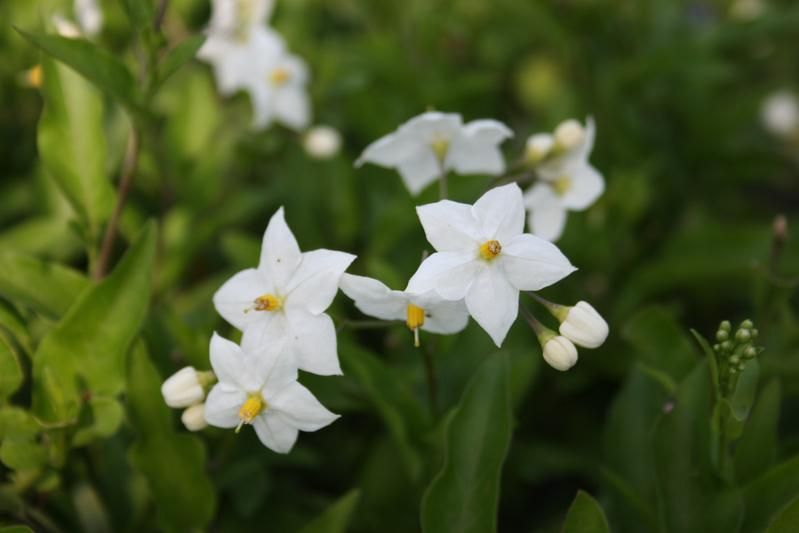 Description: A scrambling and twining evergreen that can be trained up a fence / wall, or over a pergola. Once established, it will flower throughout summer over a very long flowering period from July until late frosts.
Flowers are fragrant, pure white with yellow anthers held in clusters at the tips of the growth and followed by small black fruits. Leaves are slender, shiny and deep green. Excellent for providing summer and autumn flower colour in a sheltered spot.
Climate/Position: Any site in sun or shade but best if protected from cold winds and frost..
Height/Spread: If trained can reach 7metres in height. A strong pergola needed to ensure the size and weight of the plant is hel for a superb show.
Soil Requirements: Will grow in virtually any soil
Pruning: Each spring prune back the side growths (those that grew and flowered the last year) to about 15cm from the main stem. allowing one or two of these growths to remain for training as a new structure/ extension to the main framework.
Special Requirements: Sheltered site. A strong pergola as quite vigorous and heavy growth.
Now more correctly known as synonymous name Solanum laxum 'Album'