Sedum telephium 'Matrona'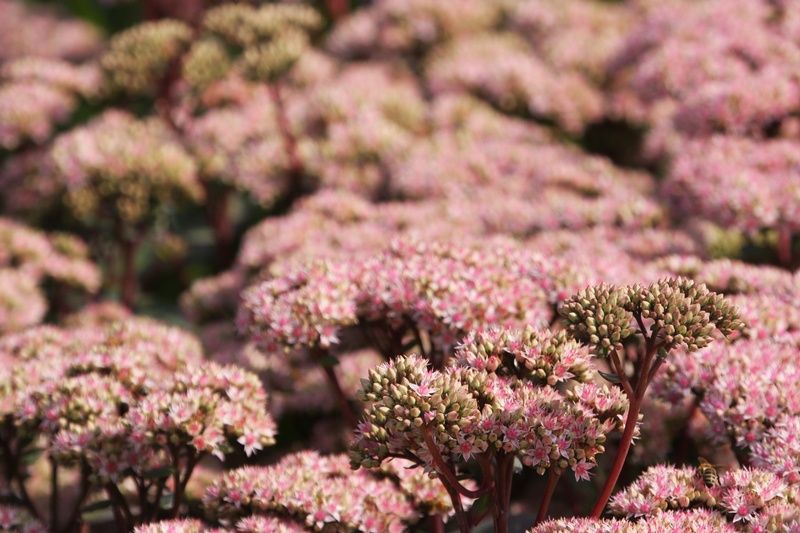 Description: Bluish green fleshy leaves are edged with a red tinge and stand very upright. These are topped with the familiar Sedum flower heads consisting of many small flowers which in this case are rich dusky pink.
Uses: Taller than many Sedums this form looks good with grasses and also good with late flowering perennials and grasses.
Climate/Position: Full sun for the best plants, drought resistant.
Height/Spread: 80 cm x 80 cm.
Soil Requirements: Well drained soil. Apply a good mulch to encourage rich growth and better volume of flowers.
Pruning: Leave dead heads on until spring before removal then cut to ground level. If you do not wish the taller stems of this variety then try the Chelsea chop! End of May (ie the week of Chelsea Flower Show) reduce the stems by half. this will encourage shorter more sturdy stems and more prolific flowers
Special Requirements: Best if clump divided and replanted after several years to refresh as the center of the plant will become depleted and stems long and more likely to collapse.
Additional Interest: A German selection.