Sanguisorba officinalis 'Red Thunder'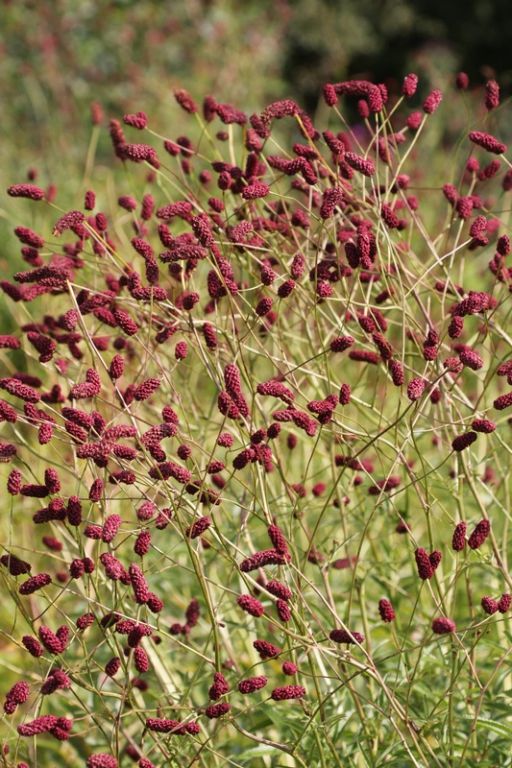 Description: In the spring low mounds of fresh green leaves are formed. In early summer, long branched stems are each topped with unusual deep maroon red tiightly packed heads of small flowers. The mass of maroon topped stems provide a soft cloud like effect.
Uses: Any mixed border but particularly good in prairie style planting where plants are mixed with grasses and left for autumn seed-head interest before cutting back.
Climate/Position: Full sun to partial shade
Height/Spread: 1.2 metres x 50 cm
Soil Requirements: Any free draining soil. Good in poorer soils.
Pruning: Cut back the stems after flowering if grown in a mixed bed or they can be left for autumn seed-head interest and then cut back in late winter.
Special Requirements:
Additional Interest: A Piet Oudolf introduction selected from seed collected in Korea.