Sambucus nigra f. porphyrophylla 'Black Lace'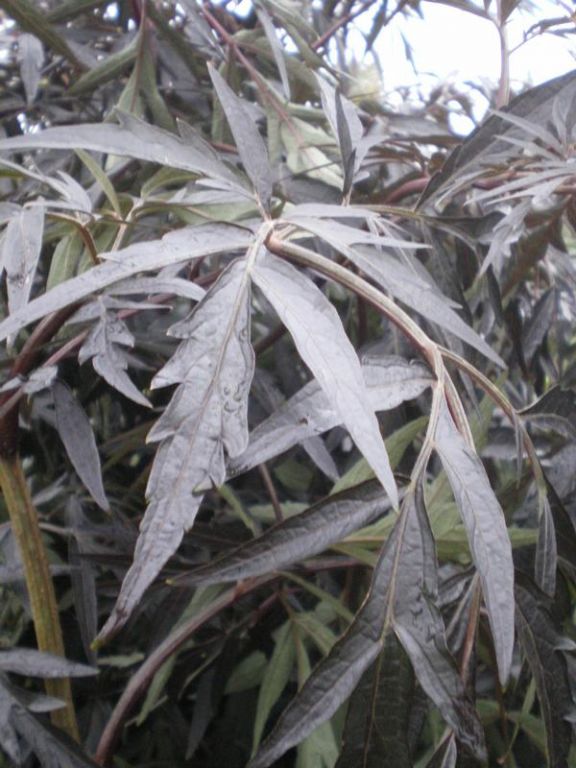 Description: A deservedly popular introduction with the very dark purple foliage which is deeply cut to provide a fine lacy appearance, the plant is useful in many garden situations. In late spring the large flat heads of small pink flowers in mass provide additional interest. Good at the back of the border or as a focal plant in a more contemporary garden.
Climate/Position: Full sun or partial shade
Height/Spread: Eventually reaches 3 metres by 2 metres.
Soil Requirements: Any moist well drained fertile soil but will also tolerate wetter soils.
Pruning: Generally this is a less vigorous form than many elders and best with minimal pruning. Removal of dead wood and cutting back to a shaped framework in late winter. To rejuvenate the plant then it may be cut back hard to the base and cover area with a good mulch.
Special Requirements: Mulching in spring ensures the soil remains moist around the root zone.
Plant Breeders Rights apply